---
Featured Categories
View all Collections
---
---
Featured Collections
View all Collections
---
Foxx Partners
---
It takes a leader with courage, empathy and a sense of responsibility to lead the brains of Foxx Life Sciences; that is truly the role that David Alves, our Vice President, Information Technology at Foxx Life Sciences owns! Learn more about the excellence that Dave brings into the organization and contributions to the company as well as the World around!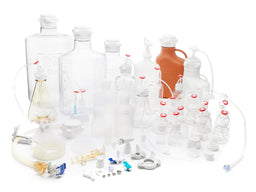 Single-use systems are becoming increasingly popular in bioprocessing, due to their potential to improve productivity, quality, and safety. Nonetheless, there is also concern about Single-Use Products environmental impact. These concerns, however,...
The Foxx Life Sciences Annual Summer Picnic was a day filled with fun, food, and teamwork. The event was held at the company's headquarters, and it was a great opportunity for employees to relax and enjoy each other's company.   The picnic was org...
Syed Rehan Rizvi is the Senior Vice President, Global Quality & Regulatory Compliance at Foxx Life Sciences. He has over 28 years of experience in the manufacturing and life sciences industry, working in various roles in quality assurance, qua...
---
---
About Us